E&S VILT Training
Virtual Instructor-Led Training simulates the classroom experience in a virtual environment, providing Attendees the benefits of online convenience at reduced cost, with the real-time access to senior-level instructors. All Attendees have the option to receive either IEEE CEUs or PDHs for the Courses taken, or at minimum an E&S Certificate of Attendance.
Live Instructors
Join us in "Zoom" sessions as we take you through the most comprehensive grounding and earthing live training ever conceived on-line.

20 Years Industry Experience
Our instructors are renowned industry engineers who have worked with clients such as Con Edison, Google, DWP and many other well-known institutions.
Certified LMS Engineers
With over 20 years of seminar training plus several awards of excellence, E&S Grounding is on-line certified by professional LMS EDU platforms.
E&S Grounding Solutions is an accredited training provider by IEEE, and proudly offers IEEE-certified CEUs or PDHs for all our courses. IEEE Certificates are available to all E&S students/attendees upon completion of any E&S course.
What exactly is IEEE and why this is important for your career?
IEEE and its members inspire a global community to innovate for a better tomorrow through its more than 419,000 members in over 160 countries, and its highly cited publications, conferences, technology standards, and professional and educational activities. IEEE is the trusted "voice" for engineering, computing, and technology information around the globe.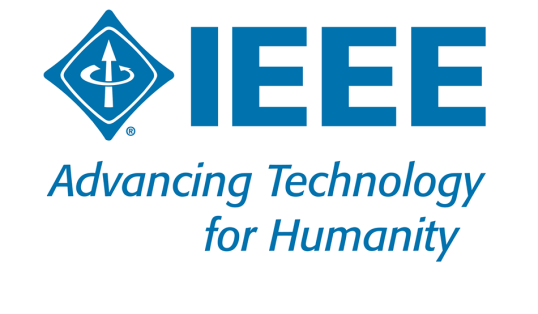 Customizable courses to fit your schedule
We offer training from theoretical and classroom training for engineers, to hands-on-in-the-field training for technicians. All courses are customizable to fit for your company's specific needs.
Need more information on course modules?
Click below to see a more detailed overview of how our courses are presented.
The Calpine team attended the introduction to Grounding and Earthing course provided by E&S Grounding Solutions. The course comprised of two online sessions of two hours each. The presenters David and Jeffrey have a very relaxed style that engaged the team to participate and ask questions. The course covers the basic concepts of grounding and is a good introduction to subject. The presenters develop the concepts throughout the presentation which helps in the understanding of this complex topic. I recommend this course for people of all technical abilities who want to gain an understanding of the basics of Grounding & Earthing.
E&S Grounding instructors David Stockin and Jeffrey Drummond have strong theoretical and practical backgrounds in grounding for industrial, utility and generating plant applications, but more importantly they are effective teachers. Our employees and extended enterprise customers have benefits their deep understanding of basic grounding concepts, safety considerations, field testing and troubleshooting and advanced engineering concepts.
The Petro Guardian team recently had the opportunity to bring in the E&S Grounding Solutions team for training and we appreciated the flexibility their course offered. The E&S team adapted their curriculum to meet our unique needs, which kept our group engaged and attentive throughout the entire class. They were able to take advanced subject matter, like 3-point fall-of potential and ground loop testing, and present it in a way that was understandable by employees no matter what their experience level may have been. My team and I would highly recommend the E&S Grounding Solutions team and we look forward to working with them again in the future.
To signup for classes not currently listed on the Calendar, or to create a private class for your company or team, please complete the form to the right and a representative will be in touch with you.
Request your Course
To sign up for classes not currently listed on the Calendar, or to create a private class for your company or team, please complete the form below and a representative will be in touch with you.
Seats are limited so please register early.
Striking facts about electricity
Accounts for employee death each year in USA.
Lightning strikes happen every second globally.
of livestock deaths are caused by lightning each year.
E&S TRAINING DISCLAIMER
E&S reserves the right to cancel or reschedule any Live Instruction Courses/Modules due to insufficient registrations [minimum eight (8) required from all sources per Course], Instructor illness, or other reasonably unanticipated circumstances beyond E&S direct control. In such circumstances, E&S will seek to provide maximum notice, but in some cases, may only be a 24-hour notice prior to start of Training Session. Registered Attendees/Students will have option for a Full Refund of the amount paid, or agree to attend the future rescheduled Course, typically within 90 days of original date at no additional cost. If for any reasons E&S must cancel the subject Course, registered Attendees will receive Full Refund of amount paid. E&S cannot be held liable for any other penalties, expenses, or extended damages that may be incurred due to the cancellation or reschedule of any of our Training Products beyond the original price paid.