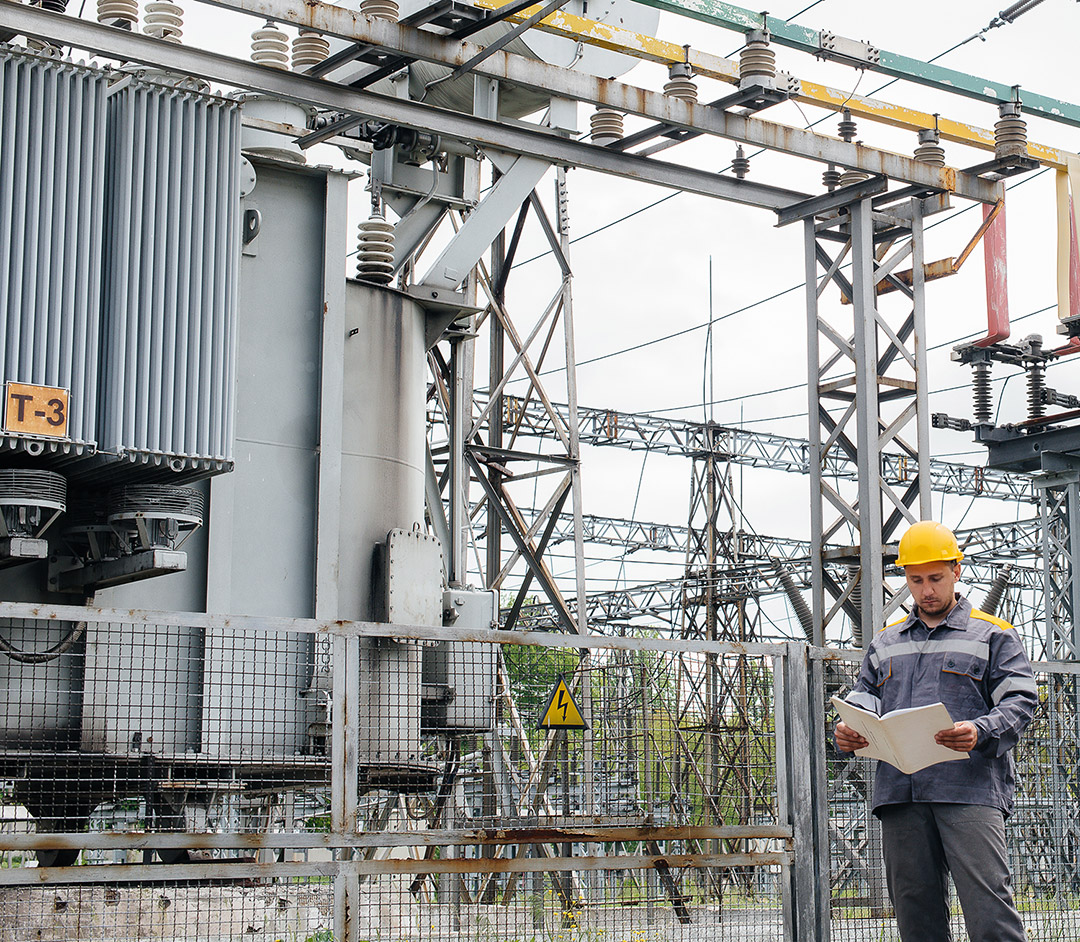 We Provide a Full Line of Commercial and Industrial Electrical Engineering Services
We provide electrical engineering services for many applications such as cellular phone tower installations, power plant inspection and analysis, commercial building electrical system design and utility scale solar power system analysis. Our electrical engineering services include the design of new systems as well as system upgrades and expansions, system analysis, testing, equipment specifications, and vendor consultation.

We also offer specialized programmable logic control systems design and programming including single and multi-loop control systems, process controls, data collection, network interfacing and operator controls.
Our specialized electrical engineering services include:
- Power Distribution Design and Analysis and,
- Motors and Motor Controls Development.


Power Distribution Design and Analysis
We can provide power distribution designs and analysis for electrical power systems ranging from 208V single-phase systems up to 500 kV power distribution systems.


1. Electrical Power Surveys
When preparing for new electrical equipment, many factors from conductor amperage limits, conduit sizes, panel capacities, and numerous other factors can make huge differences in weather a major upgrade is required, or just a simple breaker replacement is needed.


2. One-Line Diagram Development
One-line diagrams are simplified block-diagrams used to represent a complex electrical system. E&S Grounding Solutions can help develop a One-line Diagram for your electrical system with electrical elements such as circuit breakers, transformers, capacitors, bus bars, and conductors shown in standardized schematic symbols. The one-line diagram is a critical component in power flow studies.


3. Equipment Specifications Consultation
When adding or upgrading new electrical equipment at your facility, the electrical system must be reviewed to ensure that it can handle the new loads. Load & Demand Analysis, Power Quality Survey's, One-line Diagrams, and equipment manufacturer's requirements must all be reviewed to ensure that your electrical system has the necessary capacity.


4. Overhead and Underground Systems Development
When bringing in new power or when upgrading existing electrical systems, the overhead or underground electrical supply must be evaluated to ensure the safe delivery of power to your site. E&S Grounding Solutions specialize electrical engineering services has the expertise.


5. Hazardous Locations Inspection
In electrical engineering hazardous locations present special complications. Typically any space where concentrations of flammable gases, vapors, or dusts occur, the associated electrical equipment that must be specially designed and tested to ensure it does not initiate an explosion, due to arcing contacts or high surface temperature of equipment. These areas are called by different names: Hazardous Locations, Divisions, Classes, or Zone areas. The technical standards governing such area have severe physical requirements for the electrical systems, including: explosion-proof, flame-proof, positive pressurized containment, and many more.


6. Power Quality Studies
A Power Quality Study determines the fitness of electric power at your facility. This includes using sophisticated electronic measurement devices to measure the synchronization of the voltage frequency and phase, peak voltages, dips, swells, spikes, harmonics and numerous other current and voltage anomalies. The purpose is to determine if the supplied electrical power will allow the electrical systems to function in their intended manner without significant loss of performance or life. Without the proper power, an electrical device (or load) may malfunction, fail prematurely or not operate at all. E&S Grounding Solutions has a number of sophisticated electrical monitoring tools capable of measuring out to the 50th harmonic.


7. Lighting Design and Analysis
Proper electrical lightning designs provide more than just enough light to see, it provides a cost effective and safe electrical design that is properly integrated into the rest of the facilities electrical system. People are naturally drawn to more complex objects and brighter light. Through the incorporation of shapes, hidden light sources, and varying light intensities, a good lighting design will invoke curiosity, stimulate deeper thinking, and complement any facility.


8. Standby and Emergency Generator Design
Generator system designs can be quite complex and in certain circumstances are required by code for some types of facilities. Nursing homes, data centers, critical factory operations, and many other systems have need for standby and/or emergency generators. These systems need Automatic Transfer Switches (ATS), power command and control systems, battery back-up, and sometimes uninterruptable power supplies (UPS). The determination between using a 3-pole versus a 4-pole transfer switch can impact your existing systems and must be engineered appropriately. E&S Grounding Solutions has the expertise needed to properly design your system in accordance with NEC Article 700, 701, 702, and NFPA 110.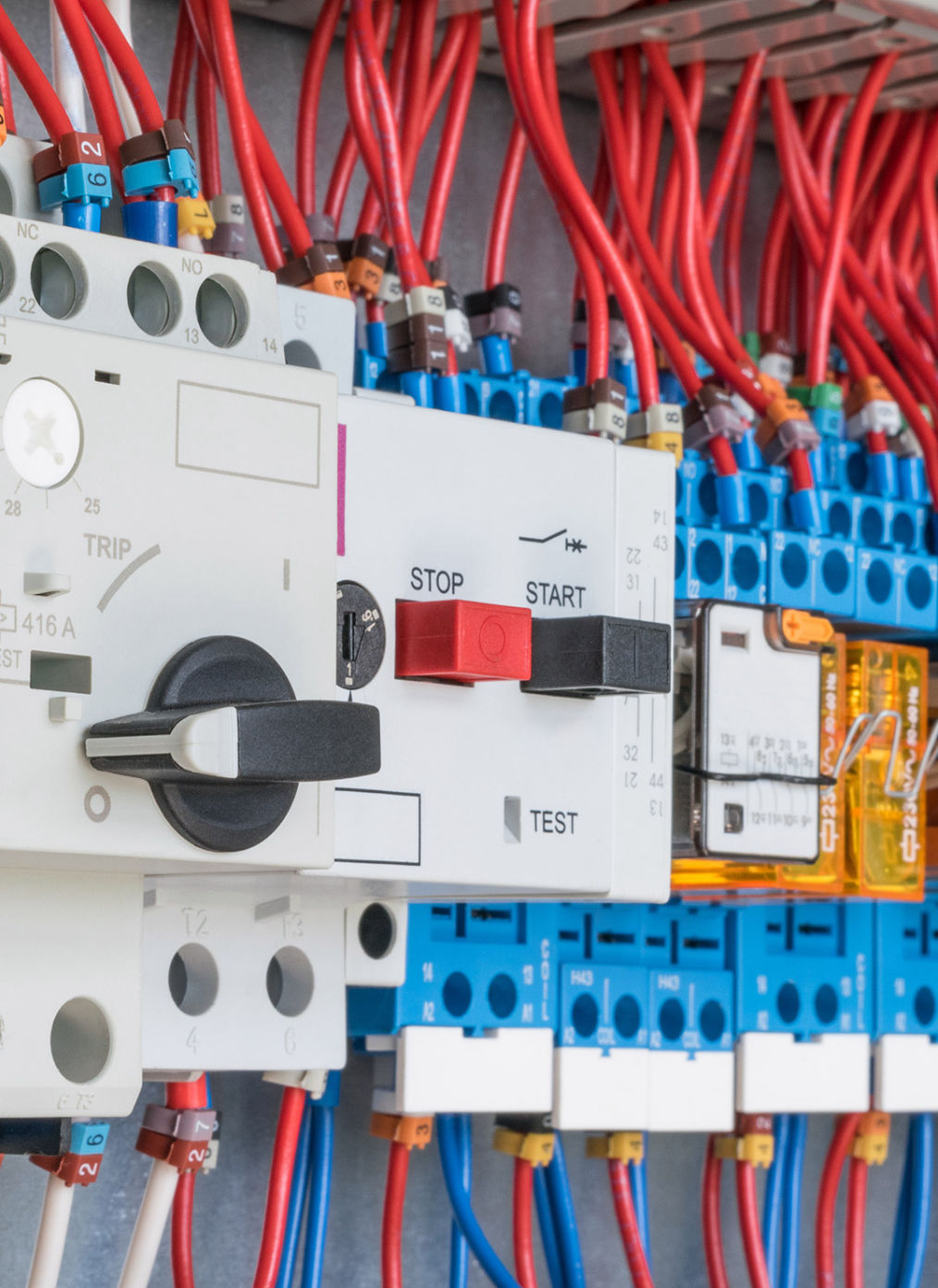 Motors and Motor Controls Development
Industrial motor controls in today's environment have become very complex given the nature of multi-variable and nonlinear machine dynamics. The differences between the systems and subsystems required for DC motors, brushless DC, and AC induction motors requires an in-depth analysis and understanding of these critical systems.

Nearly 50% of the world's electricity is consumed by electric motors. With the cost of energy continuing to rise, today's industry is focused on installing microprocessor-based, variable-speed drives. These new motor-control technologies are estimated to reduce energy consumption by more than 30% when compared to the older constant-speed motor technology. However, these advance motor control systems often require the capacity to monitor and measure voltage and current; sense changes in temperature and motor speed, along with numerous other factors, all the while communicating with encoder data interfaces.

E&S Grounding Solutions verifies motor control functionality as follows:
120 Volt to 15KV Drive Systems
Fractional HP to 2300HP Motor Sizes
Variable Speed Drives/Controls
DC and Synchronous Motors